NEWS
Sofia Vergara Opens Up on 'Katie' About 2012 Emmys Wardrobe Malfunction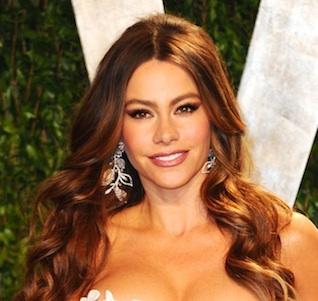 Article continues below advertisement
Sofia explained to Katie Couric, "At the beginning it was hard, and she used to tell me, 'Maybe you should get to a more normal, standard size.'"
OK! GALLERY: SOFIA VERGARA, NICOLE KIDMAN AND LUCY LIU AT HBO POST AWARDS RECEPTION IN L.A.
Good ol' mom talked her out of it. "My mom said, 'God is going to punish you, you can't chop your boobs out. It's crazy. All the women are risking their life to get boobs.' So I didn't do it." Sofia added, "I don't have anything to hide. I'm very proud of my body. I thank God for what he has given me and I take advantage of it."
And when the host asked her if she feels sexier today at 40 than when she was 20, the star didn't sugar coat anything. "No… It's a lie," she said. "Everybody tells me, 'You look better now.' That's not true."
"I'm not complaining, I feel great for a 40-year-old, yeah, fantastic. But you cannot compare the firmness, everything, when you're 20 years old. It's the truth. You have more hair. More everything. No pores. Come on."