NEWS
Sofia Vergara's Sexiness Bottled Up In Her Debut Fragrance, Sofia By Sofia Vergara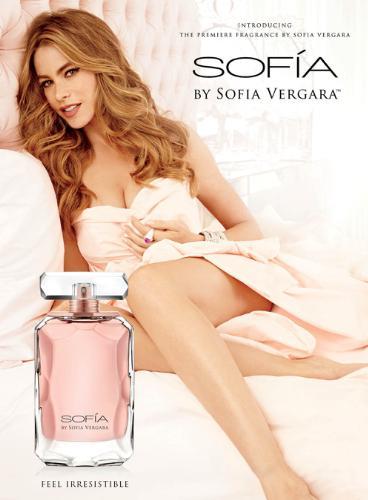 Sofia Vergara is impossibly sexy. The Columbian beauty is smart and funny with the looks to match—just take one look at her man candy, Joe Mangiello.
And now the Modern Family star has found a way to bottle up all that sex appeal: her first fragrance. (Have you seen that #SexyLikeSofia video?)
Sofia by Sofia Vergara is part spicy, part sweet and embodies Sofia's vibrant personality. That's no surprise really since she designed it all on her own!
Article continues below advertisement
https://instagram.com/p/v9BrIxLpQd/?modal=true
When discussing how the scent came to be, Sofia told Women's Wear Daily she went straight to her heritage, crediting her native Columbia for helping influence the perfume. "I have orchids and roses because those are my favorite flowers, and they're Colombian. I wanted to bring a little bit of who I am, my ethnicity, where I'm from, and I thought it was very cool to be able to get flowers from Colombia actually into the perfume," she said.
Sofia by Sofia Vergara has a multifaceted smell beginning with fresh blackberry and plum. The fragrant floral scent comes in through Colombian roses and orchids and finishes with a zing with earth woods, vanilla and sandalwood. It's no surprise "the woman who wears Sofia will be impossible to ignore" with a scent like that!
Sofia by Sofia Vergara is available at for $30 and $55 here as well as in stores like Perfumania & Perfumania.com, HSN, Kohls, Kmart, Nordstrom Rack, CVS, Walgreens, Walmart, Fred Meyer, Meijer, and Military stores.