NEWS
Something Important!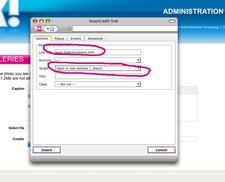 sasdasdKate Winslet may have two marriages to her credit, but she has never forgotten about a much-older beau who was tragically taken at a young age.
"I had a relationship that was one of the most fraught relationships of my life, from the time I was 15 to nearly 20, with a man who was almost 13 years older than me, and he died," she said Wednesday at her premiere for The Reader at Ziegfeld Theatre in NYC. "He was very much the love of my life during those years."
Article continues below advertisement
The mother of two, 33, plays an older woman who romances a teenage boy played by David Kross, 18, in the post-World War II drama, which hits theaters in January.
Their steamy love scenes leave almost nothing to the imagination.
"I was really nervous, but we were talking quite a lot about it," David, who bares all, tells OK! "We were doing it at the end of the shooting, so we knew each other quite well at the time. She tried to focus me on the important acting scenes because they were much more difficult than the sex scenes, which were quite technical."