NEWS
Something to Think About (and practice) on a Monday...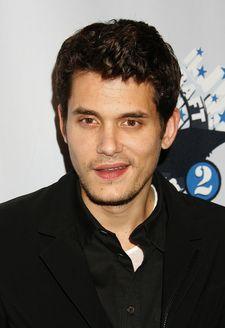 Flipping through the latest Scientific American Mind (a magazine I love because like Mental Floss, which our brilliant new Editor-in-Chief Katie Caperton introduced me to) you feel smarter after just a few pages of bite-sized, easily digested information. It's kind of like the instant celebrity culture education you get reading OK! each week ;)
In any case, taking 'Laughter is the best medicine' a little further, I just read, "Forcing a smile can lift your spirits." So, even when faking a smile for the benefit of another, you're helping yourself. Maybe that will help more people smile like they mean it more often.
Article continues below advertisement
As promised, here are a few more Mayerisms I got from the Vh1 Save the Music One Splendid Evening event John Mayer had on the Carnival Cruiseship he renamed after himself, the MayerCraft Carrier 2. Enjoy, and smile ;)
When asked how important was music to him when he was a kid (because the Vh1 Save the Music program funds keeping music in public schools), John said, "Wow, everyday when I would come home from school and feel like I was misunderstood I would shake off the bruises, pick up my guitar, and it was my alter-ego. I was in the 8th grade and my alter-ego was stronger than my regular ego and I think it's so important. There are so many people born every year, no matter where you are, with a certain wiring that goes unfound. It matters to me, it matters to the people who listen to music and the people who put music out."
John followed that with the even more profound statement, "What am I without music? If you look at my life and take out the music, I'm just a schmuck, really."
John seems to sincerely believe the music is what makes him relevant and that the rest (dating Jessica Simpson, Jennifer Aniston, Twittering) is still extraneous sugar-coating, makes me continue to like and even respect John, even if he is a bit arrogant and self-obsessed. But, don't think it's not all (or mostly) calculated. John, who said he's laying off partying a while to work on his album said, "Being famous can be healthy, it can be clean and I don't make dumb decisions. I can't. I stay home most of the time. I have sick thoughts though, oh my god."
We're sure you do, and I'm not sure I even want to know. Ignorance can be bliss in some cases.