NEWS
Sophia Bush: "I Never Dated Tony Romo!"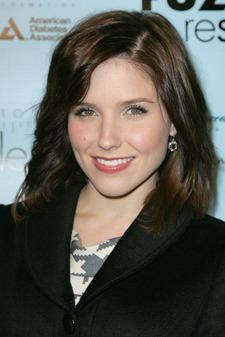 Sophia Bush and Jessica Simpson may share the same trainer, Harley Pasternak, but the One Tree Hill star wants to make it clear that they've never shared the same boyfriend.
"Tony Romo and I never dated," she tells OK! at the Fuze Resolution Slenderize event benefiting the American Diabetes Foundation. "We went out to dinners. We had that moment when we realized that we're gonna be friends. We were looking for different things."
Article continues below advertisement
Sophia was linked to the Dallas Cowboys quarterback in the fall. The 27-year-old hunk is now courting Jessica, and Sophia believes they make the perfect couple.
"They're very well suited for each other,"she said."They're very happy. And that makes me happy for him. He's an amazing person and an incredible athlete. I just wish that people would lay off a little bit. He had one bad game when she was there but he had a really kick-ass game when she was there too."
Speaking of Sophia's guys, OK! asked if it's weird to be working with her ex-husband, Chad Michael-Murray, on One Tree Hill, especially now that he's found a new love.
She said, "He and I get along just as well as the other cast now. We all have a lot of fun together. We're all a family after five years. There are days when you all wanna kill each other and days when you all love each other. People like to make such a big deal out of my love life!"