NEWS
Sophia Bush's "Forced Vacation"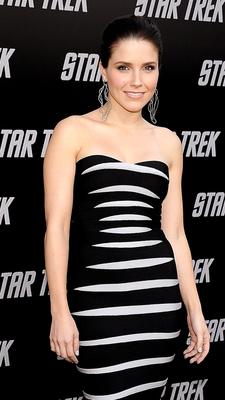 Sophia Bush is so dedicated to working on One Tree Hill, that a surgeon had to remove some of her insides to get her to take a vacation!
"I had my tonsils taken out ten days ago, so I'm not doing anything," she told OK! at the premiere of Star Trek in L.A. last night. "I'm recuperating and this is the first time I've left my apartment. It's kind of like a forced vacation and it's the first time I've taken a break in the six years since the show started. And I'm really kind of enjoying it! Aside from the pain."
Article continues below advertisement
Of course, the pain is nothing when it comes to supporting the cast, including Zachary Quinto, who plays a young Spock.
"My dear friend Zach is starring in this movie and I wasn't going to miss it!," she says of finally heading out. "So I'm a little swollen but I'm here!"
We're just glad the poor girl finally took a break, forced or not.
Reporting by Katie Rhames