NEWS
Sophie Clarke Wins 'Survivor'!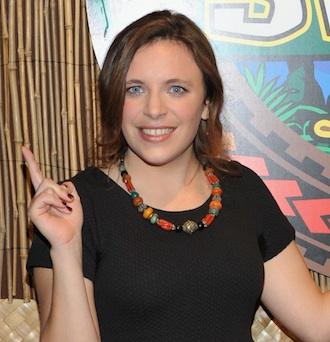 Last night on Survivor: South Pacific, it was anyone's game as host Jeff Probst summed it up by saying if you want to stay in the game, you have to beat Ozzy Lusth from the original Upolu Tribe. Well, looks like the ultimate winner to beat was actually Sophie Clarke!
OK! GALLERY: SURVIVOR WINNER ETHAN ZOHN FIGHTS HIV/AIDS & BATTLES CANCER AT NYC MARATHONOzzy lost the last immunity challenge to Sophie and low and behold, she won the million-dollar prize from the jury as well as the coveted title of Sole Survivor.According to E! News, although Ozzy came short in the long run, he'll walk away with $100,000 and the title of fan Favorite Award by the biggest margin in the show's history!OK! NEWS: SURVIVOR: SOUTH PACIFIC TO STAR BENJAMIN WADE & OZZY LUSTH FOR THIRD TIMEAlthough he had two strategies for the final Immunity Challenge (as in win and oh yeah, win again), he didn't count on Sophie's plan to knock him down in the last puzzle portion which won her the third immunity necklace.Benjamin "Coach" Wade dubbed her the new Dragon Slayer and slay she did. Congratulations, Sophie!
Article continues below advertisement