NEWS
Speidi to Return to "I'm a Celebrity..."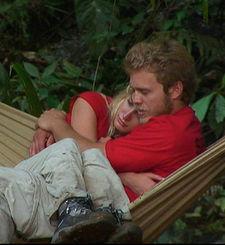 Probably the last thing that the cast and crew of I'm a Celebrity... Get Me Out of Here — and the good people of Costa Rica — wanted to hear has come true: Spencer Pratt and Heidi Montag are returning to the show!
But before you start aiming a shotgun at your TV, don't worry. They're not returning to to compete.
A source inside the production of the NBC summer hit has confirmed to OK! that the newlyweds, who exited in a huff after one day, returned hours later, exited again in a bigger huff the subsequent day, begged to return two days later, were allowed back after spending the night in a shack with some jungle wildlife, only to leave soon thereafter when Heidi fell ill and was taken to the hospital... (did we miss anything?)... Well, they'll be returning, along with the rest of the evicted celebs for the show's finale on June 24.
Article continues below advertisement
Whether or not the hyper-sensitive twosome will be able to stick it out for the entirety of that episode... that remains to be seen.