NEWS
Spencer Pratt & Heidi Montag Clear the Air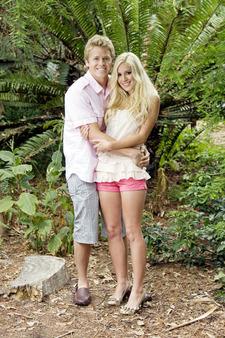 UPDATE: Heidi Montag and Spencer Pratt have released an official statement to deal with all the hearsay and rumors circulating over her hospital visit and their subsequent attempt to leave Costa Rica:
"There have been many reports that surfaced over the weekend regarding Spencer and Heidi Pratt. Many of these reports are false and inaccurate, including any reports of 'torture' on the show," the statement from their rep reads. "What we can say at this time is that Heidi went to a hospital in San Jose, Costa Rica Saturday evening because she was not feeling well. She has been released from the hospital and is doing well. The couple remains in Costa Rica. In addition, it was reported the Pratts have fired their legal counsel. This is inaccurate."
Article continues below advertisement
Stephanie Pratt was the first to suggest the torture angle, tweeting that her sister-in-law's hospitalization came after "being locked in a dark room for 3 days w no food or water."
Meanwhile, the show's production company says there was no torturing going on, releasing a statement to OK! calling Speidi's bluff: "ITV Studios, producers of the series, state that press reports at this time are untrue. ITV has been producing this format around the world for many years and the health of the celeb participants are of the utmost importance. A medic and a doctor are present at the location at all times for all participants. All allegations of the celebrities being deprived of food and water are completely untrue."