NEWS
Spencer Pratt Jumps on the Guido Bandwagon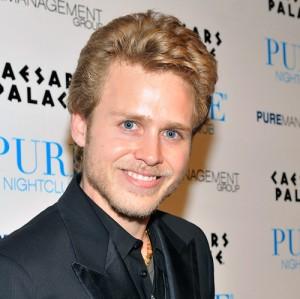 Forget the Hollywood Hills — Spencer Pratt wants a little piece of the Jersey Shore pandemonium. Spencer has teamed up with Snooki's ex-boyfriend, Emilio Masella, to develop a Guido-themed energy drink, TMZ reports.
Spencer and Emilio recently acquired trademark rights on the name "Guid-o-Juice," TMZ reports, with drink products ranging from energy-fueled mixtures to herbal remedies.
Article continues below advertisement
According to a TMZ source, the duo's venture has been described as "what's soon to be the most popular Guido energy drink in the world."
And if the drink wasn't enough, Spencer and Emilio are working on a reality show as well – Fist Pumping for Love.
Wonder if Emilio will make a guest appearance on Snooki's reported reality show, Snookin' For Love?