NEWS
Spencer Pratt Wants to Be Charlie Sheen's "New Publicist" & Part of His "Winning Team"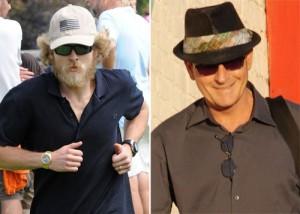 Spencer Pratt is looking to put his networking skills to good work and feels Charlie Sheen would benefit! After the wayward actor's most recent series of rants, his publicist Stan Rosenfield quit (Charlie claims he was "fired") and Spencer wants his job. Can you imagine a Pratt/Sheen collaboration? They do know how to get media attention!
It hasn't even been 24 hours since Charlie lost his all-star publicist and Spencer is ready to swoop in as the replacement.
Article continues below advertisement
"I want to be Charlie Sheen's new publicist," Spencer told TMZ. "I am offering to be his media point man and that I have great contacts with media outlets and will work for free just to be part of his 'WINNING TEAM'."
Yesterday, Charlie's former publicist released a statement to TMZ today saying, "I have worked with Charlie Sheen for a long time and I care about him very much. However, at this time, I'm unable to work effectively as his publicist and have respectfully resigned."
And Charlie's response—"P**sy," he told TMZ. "He's not allowed to quit, so you're fired."
Do you think Spencer would be a good replacement? Charlie may steal Heidi Montag as another one of his goddesses... or maybe Spencer would lend her?
How about James Franco as the actor's new PR man? Charlie does want to "hang" with the talented young actor.