NEWS
Spice Girls Scale Back Reunion Tour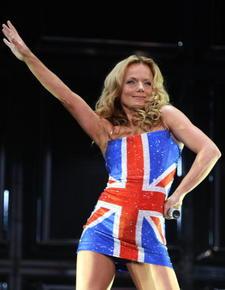 Citing "family and personal" reasons, the Spice Girls, who reunited in late 2007 for a world tour, announced Friday that they would be cancelling shows in four countries — China, South Africa, Australia and Argentina.
The U.S. and European legs of the tour, which will now end Feb. 26 in Toronto, were phenomenal successes for the reconvened girl group. But in a statement released Friday, a rep for the Spices said, "Sadly the tour needs to come to an end by the end of February due to family and personal commitments."
Article continues below advertisement
It wasn't explained exactly what those commitments might be, but with four of the five Girls being mothers to young children — and with rumors still floating of Victoria "Posh Spice" Beckham possibly having another child — it's likely that these moms just want to spend more time with their families.