NEWS
Spiderman 3 Star Commits Suicide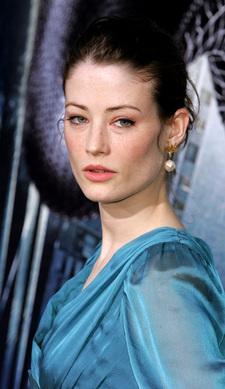 This is so sad.
Lucy Gordon, the Brit who starred as TV news reporter Jennifer Duggan in Spiderman 3, has been found dead in her Paris apartment.
It is believed that she committed suicide. Tomorrow would have been her 29th birthday.
Today, Britain's Times newspaper quotes her father, Richard Gordon, as saying: "We have always been immensely proud of her and her achievements. We love her so much.
"She was called Lucy and she has lived up to that: she has been the light of our lives, me and my wife Sue, and daughter Katie.
Article continues below advertisement
"She was a lovely, generous, unselfish person who gave her all for others and thought of others before herself... She has been the most beautiful daughter. We are obviously devastated."
Apparently it is not clear what caused her suicide, but French reports suggest that Lucy, who became a Cover Girl model aged 15, had been badly affected by the recent suicide of a close friend in her home town of Oxford.
Her boyfriend discovered her body when he woke up yesterday morning.