NEWS
'Spiderwick Chronicles' Cast Cleans Up After Meltdown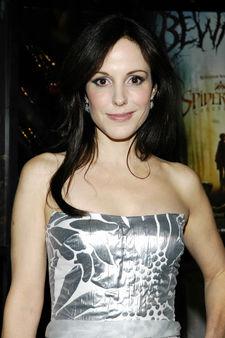 Mary-Louise Parker is a drama queen during the NYC premiere for The Spiderwick Chronicles. The dark-haired beauty, who looks much younger than her 43 years, throws up her hands before she completes the TV rounds. "Seriously, I hate doing this!" she says, stomping off into the rustling leaves adorning the carpet.
Luckily, not every star is in diva mode.
Andrew McCarthy, who plays the father in the screen adaptation of the best-selling kids' series, tells me his 5-year-old son Sam can't get enough of Pokemon. "I love everything about being a dad, except getting up early," the divorced '80s heartthrob tells me.
Article continues below advertisement
Here's Freddie Highmore, who is thrilled to see his August Rush pal Leon G. Thomas III came out to enjoy the flick. "It's nice," he tells me. "It's good to have people come and see the film. I hope they like it." Get this – Freddie plays twins!
Sarah Bolger, who plays his sister, relishes the girl talk she enjoyed with Mary-Louise. "She brought us into our trailer every lunchtime, where we'd sit there and we'd talk," Sarah says. "She'd tell us crazy stories about her friends. She's a great person. And we both share love for Starbucks. We used to do runs. She'd do it one day, and I'd do it the other. She got a chai latte and I got a mocha."
And now, director Mark Waters pipes up.
"This is a movie that everybody can relate to on a more personal level than most fantasy movies," he tells me. "We get to know a family that's in crisis, and then they go through this amazing adventure. It makes for something that's incredibly fun and exhilarating and makes for a great ride but it also has this emotional underpinning to it."
The Spiderwick Chronicles is in theaters on February 14.