NEWS
Spotted!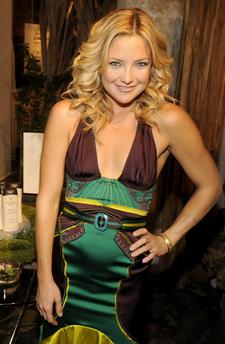 • Kate Hudson lunching with son Ryder at R+D Kitchen on Montana Avenue in Santa Monica.
• Rachel McAdams sipping a dirty martini at Chicago's Le Colonial.
• Ethan Hawke and wife Ryan Shawhughes with daughter Clementine sharing a salad and a pasta on the porch of Nick & Tony's.
• David Spade ordering a Skyy Vodka and tonic "and sitting on his heels like a six-year-old boy while at dinner with another guy and a girl at Stone Fire Pizza Company in West Hollywood.
Article continues below advertisement
• Josh Kelley revealing that he wrote the song "Masterpiece" after freaking out about buying wife Katherine Heigl underwear at the BOKX 109 restaurant inside the Hotel Indigo in Newton, Mass.
• Adam Sandler watching the Olympics during dinner at Magic's Pub in Westhampton Beach.
• Pineapple Express star Seth Rogen having potstickers and beer at Asia de Cuba in NYC.