NEWS
Spotted!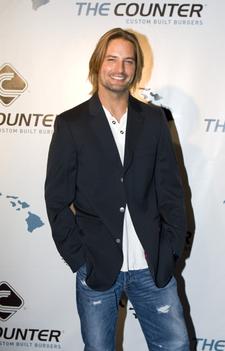 Dennis Quaid by Bryant Park in NYC lighting up a Gurkha Cigar while he's in town preparing for his role as Bill Clinton in HBO movie Special Relationship.
Project Runway's Christian Siriano at Justin Tranter's Vamp by FETTY launch party at the Rock 'n Roll Hall of Fame Annex in New York.
Bono at Freemans restaurant on the Lower East Side of New York.
Lost stars Daniel Dae Kim, Michael Emerson, Josh Holloway, Jorge Garcia and Ken Leung at The Counter restaurant in Oahu, Hawaii.
Article continues below advertisement
Emile Hirsch hanging out at the Bowery Hotel in New York.
Former Bachelor and The Doctors resident hottie Travis Stork drinking OneHope Wine at The Red Cross's Red Tie Gala in Santa Monica.
Chace Crawford eating tuna tartar and a skirt steak paired in pinot noire with friends at STK in Los Angeles.
Jennie Garth donating $50,000 to the American Heart Association at an event at the I-Conference Center in her hometown, Champaign, Illi.
Ashley Olsen snuggling with beau Justin Bartha at the MiH Jeans party at a private home in L.A.
Miley Cyrus and Justin Gaston at Koi L.A.
Olivia Palermo and her boyfriend sipping Stoli Elit at the DIFFA Dining by Design gala in NYC.