NEWS
Spotted!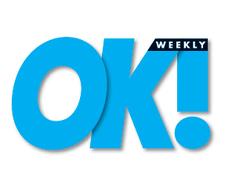 Snoop Dogg downing a few TY KU cocktails before a crowd of snowboarders busting a move at the Skull Candy party at Rain Nightclub in Las Vegas.
Toni Braxton leaving Capricorn Studios in San Diego when in town to kickoff of the Dancing With the Stars tour.
Mick Jagger hanging out at Bardot in Hollywood.
Heidi Klum at the M+B Gallery, at a party featuring Macallan scotch and the photographer Rankin.
Nicole Richie donning an Issa dress at Byron Williams and Tracey Cunningham's opening of the "Byron and Tracey" Salon in Beverly Hills where Jenny McCarthy giggled as Byron Williams poured her a glass of Martini & Rossi Prosecco champagne.
Article continues below advertisement
The Kardashians hanging out at the Pepsi Max Lounge in Tampa, Florida.
Eli Manning spotted at St. John in the Virgin Islands. He stayed in the historic and very expensive rRckefeller house. He was at the Ritz on St. Thomas and was being accosted by fans and press. He went out to town on his first night for drinks at the famous happy hour at Woodys and then to dinner at La Tapa, a popular Spanish restaurant.
Tracy Morgan chatting up a Madison Square Garden worker next to an elevator at the NY Knicks vs. 76ers game on Jan. 17 in NYC.