NEWS
Spotted!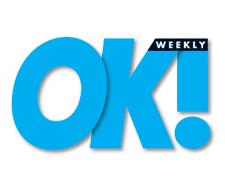 Avril Lavigne and Deryck Whibley sharing Tiramisu at Il Sole in L.A.
Jenny McCarthy watching the Jonas Brothers perform at The Roxy in L.A for the launch of 77kids by American Eagle.
Alicia Keys, John Mayer and Justin Timberlake helping raise over $2.4 Million to benefit AIDS-affected children and families in Africa at Keep a Child Alive's 5th annual Black Ball in NYC.
Kate Beckinsale, Bridget Moynahan and Calista Flockhart celebrating the 11th anniversary of P.S. ARTS "Express Yourself 2008" presented by Maria & Bill Bell, Carolyn & Bill Powers and Target at the Santa Monica Airport Hangar in California.
Article continues below advertisement
Mandy Moore playing host to a packed house at PURE Nightclub in Las Vegas while her beau DJ AM manned the turntables.
Jeremy Piven buying blazers and a leather jacket at Operations in NYC.
Prince drinking a Long Island Iced Tea and snacking on french fries at Tao in Las Vegas.
Chelsea Handler hosting the 15th Annual OUT 100 party at held at Gotham Hall in NYC.
Jennifer Aniston and John Mayer dancing to music while DJ Jeffrey spun at Goldbar in NYC.
Dan Aykroyd offering to share some Crystal Head Vodka, which he owns, with Eliza Dushku, at Bardot in L.A.
T.R. Knight and his boyfriend having drinks with Katherine Heigl and Josh Kelley and another friend in the VIP section of Tropicana Bar on Friday night- they were all drinking champagne.
At the Hollywood Roosevelt Hotel in L.A. Friday night Nicole Richie stopped by for a birthday.
Saturday night Leonardo DiCaprio and Lukas Haas had drinks at Teddy's with Jimmy Fallon.