NEWS
Spotted! April 15, 2008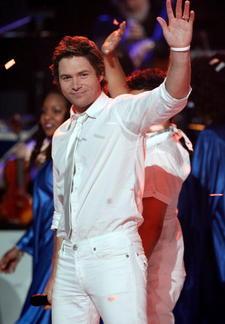 At the Saturday Night Live afterparty at Hill Country, American Idol cast-off Michael Johns serenaded the crowd including Demi Moore and Ashton Kutcher who clapped the entire time.
The Bachelor's Andy Baldwin telling Anna Kournikova about how new girlfriend Marla Maples is in such great shape at the 1st Annual Nautica South Beach Triathlon in Miami Beach.
Gabrielle Union and Lance Bass both entertained friends for a fun night out at Tenjune in NYC.
Article continues below advertisement
Seen a celeb, e-mail spotted@ok-magazine.com