NEWS
Spotted! Jan. 29, 2008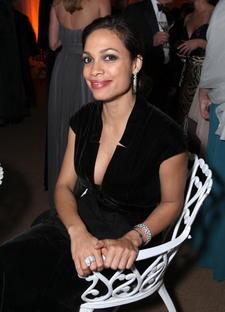 Rosario Dawson with Billy Bob Thornton, Michelle Monaghan and Shia La Beof filmed scenes for DreamWorks film "Eagle Eye" at the Mission Inn Hotel and Spa.
William H. Macy stopped by LIVEstyles film lounge media center to promote his film The Deal. Before rushing out to get to his wife's Felicity Huffman's premiere, AK Anne Kline Sport made sure that he walked out with a bag of AK goodies so he would not show up empty handed. He was gracious enough to sign AK's snow board.
Article continues below advertisement
Victoria Secret's Alessandra Ambrosio posing in several bathing suit styles
including a red number at Nikki Beach in Miami for a photo shoot.
Seen a celeb, email spotted@ok-magazine.com