NEWS
Spotted, July 8, 2008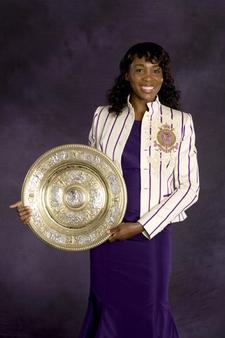 • Venus Williams, the new face of POWERade ZERO, has truly made her mark at Wimbledon this year. After unleashing the fastest women's serve ever recorded at the tennis tournament (127 mph), she went on to win her fifth Wimbledon title.
• Jessica Biel ditching boyfriend Justin Timberlake's denim lineWilliam Rast again in favor of Genetic Denim's new "Shane" cigarette jean in zinc wash while walking around Santa Monica, Calf.
Article continues below advertisement
• David Cook and Audrina Patridge talking to Ivan Kane about his soon-to-open Café Was at a private party in the Hollywood Hills.
• Dancing with the Stars' Mario getting his groom on at John Allan's men's grooming club in Manhattan's chic TriBeCa neighborhood.
• Wesley Snipes at the HYTE me Estate in the Hamptons for the Hennessey party.