NEWS
Spotted! March 11, 2008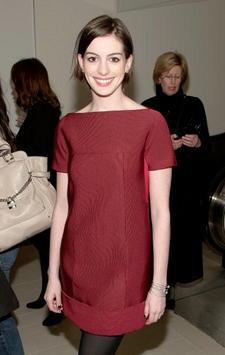 Anne Hathaway knows how to have a good time. The actress borrowed an absinthe fountain from a nearby restaurant and bought five bottles of Lucid absinthe at Park Avenue Liquors for a party she threw in NYC.
Owen Wilson made a pit stop at the Patrón Highcroft Racing event at the Shore Club in Miami Beach.
Back after a trip to NYC, John Mayer showed up at Hennessy's Jazz night at Teddy's at the Roosevelt Hotel in Hollywood with his guitar strapped to his back. After he jammed with the band a pit, he was ordering rounds of the "Hennessy Bugsy Malone" drink.
MORE ON:
Spotted!; March 11
Article continues below advertisement
Seen a celeb, email spotted@ok-magazine.com