NEWS
St. Jude Rock and Roll Hope Show Announced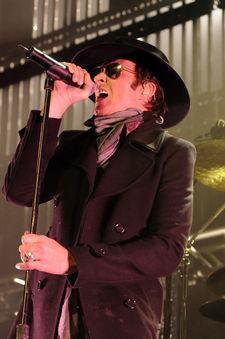 If you're going to be rocking and rolling, why not do it for a cause? The St. Jude Rock and Roll Hope Show, kicking off July 1 at the House of Blues in L.A., will do just that, with the Stone Temple Pilots headlining the first show in the series.
Tickets went on sale saturday, with all proceeds will benefit the St. Jude Children's Research Hospital.
Scott Weiland of STP, whose mother is a breast cancer survivor, is n0thing short of excited to perform for such a good cause, saying,"We are humbled, honored and filled with grace by being given this very special opportunity to be asked to play the first of what we all hope will be many of these events for children in dire medical needs at the St. Jude Rock 'n Roll show."
Article continues below advertisement
The July1 show will open with Jason Thomas Gordon's band, Kingsize, an L.A.-based band. The group recently released a duo of EP's – The Good Fight, with their first single "Miss America", and its sister EP The Bad Night, that counter-punched with "Rabbits."
For more information, visit www.stjude.org.