NEWS
Star Jones Files For Divorce!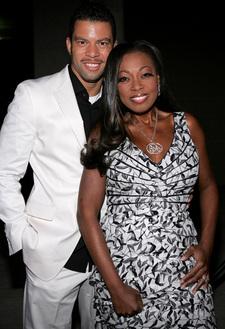 According to ET, Star Jones and her husband Al Reynolds are ending their marriage. The TV host filed in NYC on March 26 and it was marked as a "Uncontested Matrimonial" case by the court and the records were sealed.
Star tells ET in a statement, "Several years ago I made an error in judgment by inviting the media into the most intimate area of my life. A month ago I filed for divorce. The dissolution of a marriage is a difficult time in anyone's life that requires privacy with one's thoughts. I have committed myself to handling this situation with dignity and grace and look forward to emerging from this period as a stronger and wiser woman."
Article continues below advertisement
The couple married in November of 2004. They had a very public relationship and garnered much scrunity for it. They have no children.