NEWS
Stars celebrate Thanksgiving with parade, family and food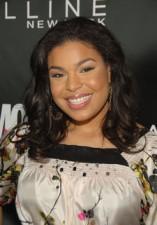 For Thanksgiving, being with family is the top priority on every celeb's list.
"I am doing the Macy's Thanksgiving Day parade, so I will be in New York," tells me. "And then, right after I perform, I'm hopping on a plane and going home so I can spend time with my family and eat and watch football."
Joey Fatone plans to watch the parade with his family in NYC.
Gossip Girl's Chace Crawford will go back to Dallas to see his family. "We'll do a lot of eating, and maybe watch the Cowboys football game," he says.
Article continues below advertisement
Heidi Klum tells me she will be celebrating her son Johan's first birthday. "I'm going to be doing a big turkey with a happy birthday candle on top of the turkey, which I just got at the supermarket. They have those ones where each letter is separate, and they have spikes. It's going to be sitting on the turkey this year. It's going to be a funny turkey."
Jessica Alba can't wait to eat candied yams and mashed potatoes; Georgina Chapman wants to drink champagne; Ashanti is dreaming of fried turkey, cabbage, corn bread, rice and peas; Chris Brown is dreaming of turkey and yams.
"Picking the pieces off the turkey before it actually gets onto the platter" is something Jason Lewis looks forward to all year.
"I love the cranberry sauce from the jar," Jamie Lynn Sigler says. "I love that. I live for it. My family only gets it for me because nobodyy else eats it, but that's my favorite part of the Thanksgiving meal."
Reba McEntire tells me she'll wear an apron this year. "I have a hamburger bean dish and Mexican cornbread that I like to cook. That's my contribution. Not very Thanksgivingishy, but I like it."
Article continues below advertisement
"I like to make dessert," Mya says. "I make apple blueberry pie every Thanksgiving. I make it with fresh apples and blueberries – that's actually the filling. Brown sugar, cinnamon, nutmeg. That's really great."
"I make pumpkin pie and apple pie," Abigail Breslin says. "My mom taught me how to do that. Usually we get pumpkin stuffed in a can at the store and put it in and make it. She's a good cook."
Everyone loves to watch the Macy's parade.
"I do the cooking, and our good friends, my goddaughter and her family, come over," Deborah Norville tells me. "Sometimes we get a third family, but it's always the same two families. I'm in my pajamas all morning, and I'm cooking. I time my dinner based on where the Macy's parade is. If Santa Claus is coming across the finish line and certain things haven't happened? Then we're late. The turkey's not going to be ready, the sweet potatoes are going to be mushy, something will go wrong. I have to pace myself on the Santa Claus parade."