NEWS
Stars Celebrate Valentine's Day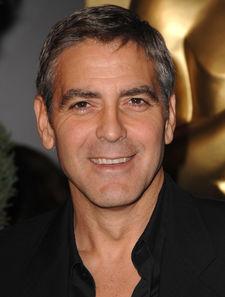 Celebs love to be loved just as much as everyone else.
While Sheryl Crow, , Cassie and Christy Turlington will be working, newly engaged KT Tunstall is celebrating the day in Scotland. "We'll be checking out wedding venues," she tells me.
"I'm gonna…," George Clooney, who is dating Sarah Larson, jokes.
"This is going to be my first Valentine's Day in three years on my own," Jesse McCartney tells me. "It just might be me on my couch this year. And the TV."
Article continues below advertisement
"I'll be ordering room service," Rachel Bilson says. "I'll be in a hotel room here. Hahaha." As for his plans, her boyfriend Hayden Christensen says "nothing right now."
Ryan Reynolds, whose movie Definitely, Maybe opens today, says, "My plan is to run out with 150 of my closest friends and see Definitely, Maybe." Costar Rachel Weisz says she hopes to go out to dinner. "It's very hard to get the kids together," she says. "It's very sad. I might stay in."
"The best Valentine's Day – or the ones I always liked – is when my boyfriend would remember it was Valentine's Day," tells me. "That was always a plus."
Cupid's arrow certainly puts Brody Jenner in a good mood.
"Usually my mom is my Valentine but this year, yes, I'm going to have a girlfriend," Brody tells me. "Honestly, it's been a long time since I actually celebrated Valentine's Day."
Article continues below advertisement
Selma Blair will be single this VDay. "I'm going to sleep," she laughs. Gossip Girl's Dreama Walker tells me she has a date with Ben – and Jerry. (Ha ha) "Dublin Mudslide, definitely."
How did the stars spend their most memorable Valentine's Days?
"Last Valentine's Day I had a show, but afterwards I hung out with my boyfriend and all my friends and their boyfriends," tells me. "We went to dinner." (She has a new boyfriend this year.)
"We went for a balloon ride," Phil Donahue, who is married to Marlo Thomas, tells me.
Naomi Judd remembers, "We went for a ride in our '56 T-bird, and it's got those bucket seats. It doesn't have bucket seats – it has a bench seat. So we put the top down and rode around the countryside with my arm around him, so we can get up snuggly."
Half the battle is knowing what interests you – and what doesn't.
Article continues below advertisement
Emily Mortimer and hubby Alessandro Nivola know what they're not going to do. "Not go out and sit in a restaurant with 25 other couples looking into each other's eyes," she tells me. "It's terribly embarrassing."
And sometimes it's about a different kind of love.
Gone Country host and country singer John Rich tells me, "My grandmother's birthday is on Valentine's Day, so it's always cool to celebrate her birthday. My grandmother makes all my stage clothes. She'll be 77 this year. I wear rhinestone jeans and rhinestone shirts – all these crazy outfits. I've had big artists come up to me and say 'man, where'd you get that?' I'm like 'oh, my Granny Rich made that.' She's a real part of my career and my imaging. Her birthday's on Valentine's Day, so I always load her up with a bunch of flowers. She has a little alteration shop in Tennessee. It's always cool on Valentine's Day to take care of Granny Rich."
Happy Valentine's Day, everyone!