NEWS
Stars Debate about Twitter, Facebook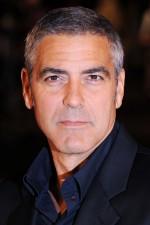 While Miley Cyrus deleted her Twitter account, stars including Jessica Simpson and Demi Moore keep us updated with the minutiae of their days. But other stars -- such as George Clooney -- want no part of social networking.
"It's really fun," Martina McBride says. "I'm really enjoying it. I don't try to overdo it. I check in a few times a day. It's a cool way to keep in touch with your fans."
Country singer Jack Ingram is also Twitter fanatic.
Article continues below advertisement
"I respect the written word, and whenever I would start to write a blog, it was too much because I felt like I had to put a story together, or else I felt like I was being lazy," he tells me. "With Twitter, that's all there is – 140 characters. It's the way your brain fires out some smartass remark, and you can show your personality. It's also a great way to stay in touch."
Oversharing can be a concern, but he takes it all in stride.
"Maybe with Taylor Swift and Hannah Montana it's not the same, but I look at this whole world as 'if you really realized how little people think about you, you wouldn't worry so much about what they think about you,'" he says. "For me, I might write something, and it might be stupid, but I know my boundaries. I know what my personal private life is. I know where those boundaries are. If I write something stupid, it will go away in five minutes, just like everything else in this world."
Article continues below advertisement
But don't expect George Clooney to follow their lead.
"I would rather have a prostate exam on live television by a guy with very cold hands than have a Facebook page, but I'm happy that other people enjoy it," he says. "I haven't done that."
Aidan Quinn seconds that thought.
"I have no interest," he tells me. "I have no problem keeping up with my friends. I don't need Facebook to keep up with my friends, and I don't want the public knowing what I'm doing."
Add Mario Lopez to their court.
"I don't check Facebook or Twitter," he says. "I'm not into it. Twitter, I guess, but I never check it."
Meanwhile, Dexter star Julie Benz tells me she's "addicted" to checking in on family and friends through her Blackberry.
"My Facebook is strictly just for friends and family," she says. "What I love is I'm able to reconnect with old high school friends that I've lost touch with, friends from when I moved to New York, friends from L.A., addresses and phone books. Now I can reconnect with all my old friends, and my family and extended family as well. I don't get to see them much except for weddings and such. It's a great way to keep in touch with people. And then when you travel, too, it's a great way to post pictures of what you're doing, where you are, you get to enjoy other people's trips and you can give direct response back. I use my Twitter for fans. It's awesome. It's the best thing ever."
Article continues below advertisement
She continues, "A lot of my fans would like it if I Twittered more about what's going on on Dexter, but I'm not allowed to really give any spoilers. It's very difficult for me to Twitter about the show, so I spend a lot of time Twittering about my dog and about my recipes – what I'm cooking. What's great about Twitter is that it humanizes you in so many ways. People think we always lead these glamorous lives. We work, and we still have the same struggles. We have to figure out what to make for dinner, and go grocery shopping. There's still a lot of stuff we have to do on a regular basis. It humanizes you. And at the same time I'm inspired by a lot of people."
Her favorite Facebook friend is Jason Biggs's wife, Jenny Mullin Biggs. "Her status updates are brilliant," Julie tells me. "She's the funniest person on Facebook. The most inventive and creative, and her updates – I just love reading them."
She looks forward to old pals including Rose McGowan and Alyssa Milano's updates on Twitter.
Here are pix of me with Martina McBride, Aidan Quinn and Mario Lopez: