NEWS
Stars Double Up on Rehearsals For 'Dancing With The Stars'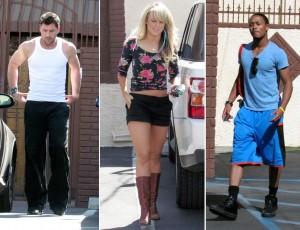 The remaining five couples of Dancing With The Stars are upping their game as they gear up for Instant Choreography Week. Chelsea Kane, Romeo, Kirstie Alley, Ralph Macchio and Hines Ward will be dancing two dances this week along with their partners and musical performances from Michael Bolton and Adele!
Last week, we said goodbye to Kendra Wilkinson and her partner Louis van Amstel after seven weeks in the competition. Despite their score of 31 out of a possible 40, they couldn't get the votes they needed to remain in the competition.
Article continues below advertisement
The couples will each take on at least one new dance they haven't learned yet and the instant Latin dance! Who are you're favorites? Share your thoughts in the comments below! Tune into Dancing With The Stars Mondays at 8/7c and Tuesdays at 9/8c on ABC!
By Alannah Scharfenberger