NEWS
Stars Get Into Holiday Spirit on Twitter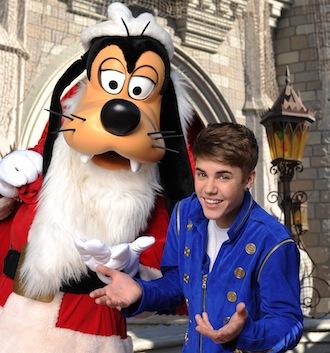 Celebrities may spend most of the year keeping to busy schedules shooting big screen blockbusters or recording studio albums, but when Christmas time rolls around many of them take time off to spend with their loved ones. On Friday, A-list stars from Lea Michele to Christina Aguilera took to their Twitter accounts to share what they will be doing to ring in the holidays.
OK! NEWS: COLDPLAY CELEBRATES CHRISTMAS WITH "CHRISTMAS LIGHTS"
Article continues below advertisement
"All the presents are under the tree! The #Giants are winning! Now it's time to head to the Bronx for a big Italian Christmas eve dinner!!!!!" Glee's Lea Michele wrote with excitement on her , "Yay! Home with all my pets! They are so cute! Now about to do some last minute Christmas present wrapping."
Newlywed Nick Lachey got a bit nostalgic on Twitter speaking of listening to one of his boy band's older songs.
"Just heard "this gift" on xm holly. Nothing like a little 98 degree walk down memory lane! Hope everyone is getting all their shopping done."
Kim Kardashian, currently going through a divorce with husband of 72-days Kris Humphries, didn't let hard times get her down during the holidays.
OK! NEWS: MARIAH CAREY & NICK CANNON'S TWINS STEAL SPOTLIGHT IN NEW CHRISTMAS MUSIC VIDEO
"Is everyone excited for Christmas Eve? Excited for my moms annual party! This Christmas will be all about Mason!," the reality star tweeted of her nephew, Kourtney Kardashian's son with Scott Disick.
Article continues below advertisement
Superstar Christina Aguilera of NBC's the Voice explained just how she likes to get into the holiday spirit.
"I love the holidays. Great time to dress up & celebrate. Party dress, red lips & one of my fragrances always makes me feel festive. XOXtina," the "Come on Over" singer posted.
Two and Half Men's newest addition Ashton Kutcher opted to share a charitable idea in time for Christmas writing, "Brilliant idea in the spirit of giving," and posted a link for donations to Metro Change.
Teen heartthrob Justin Bieber took the opportunity to promote his latest album in time to get into the Christmas spirit with a link to one his tracks, "It's #ChristmasEve - #UnderTheMistletoe."
New mom to twins Moroccan and Monroe with hubby Nick Cannon wished everyone a, "Merry Christmas eve," and added, "The best time of the year w/out a doubt. Peace on earth and much love to all!"
OK! NEWS: LADY GAGA WILL RELEASE NEW, UNRELEASED SONG ON CHRISTMAS DAY!
Ryan Seacrest, who is usually working day in and day out hosting on KIIS FM and shows like American Idol, is spending some downtime relaxing with his loved ones.
"Up having eggs w the fam...can't believe santa comes tonight! What's ur xmas eve xmas day tradition?" Ryan asked on Twitter.
Happy Holidays!