NEWS
Stars Rally Behind Jennifer Hudson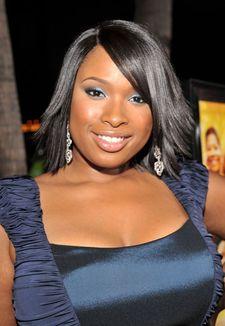 Jennifer Hudson, 27, will have full support of her fellow musicians when she takes the stage Feb. 1 at the Super Bowl to sing the National Anthem, her first performance since her mother Darnell Donerson, 57, brother Jason Hudson, 29, and nephew Julian King, 7, were murdered Oct. 24, 2008.
"It's tragedy beyond tragedy and the fact that she's even committing to the Super Bowl is very brave of her and very strong of her," singer Josh Groban, 27, tells OK!. "She will certainly inspire a lot of people by having that strength and by doing what she does best and doing what her family would love her to do which is to show off that glorious voice. We're all rooting for her and we send her our love and support."
Article continues below advertisement
Legendary Herbie Hancock, 68, also commends Hudson on her strength.
"That's so courageous of her to do and I'm sure that she sees this as an opportunity to be able to emerge and stand up on her own two feet in spite of the tragedy," Hancock says to OK!. "And also to make that tragedy not just be in vain, to use it as a way to move forward, to be an example for others."
Others, like singer Monica, 28, point to Hudson's faith as helping her move on.
"I know that she believes in god," Monica tells OK!. "And if you really believe it then you can live and you can really survive anything. If she holds on to that in her mind, she will be fine and she will sing with the love for the people that she lost."
Even the sports world has rallied around Hudson in admiration and support.
"I'm a fan of hers," San Diego Chargers linebacker Shawne Merriman, 24, tells OK!. "I think she has a beautiful voice and the tragedy and everything she had to deal with (was huge). I think it will be a lot of people really feeling what she's going through and also being proud of what she's doing."