NEWS
Stars Reveal Good Luck Charms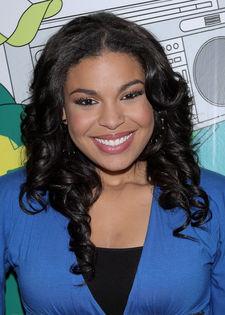 Celebs enjoy the luck o' the Irish on St. Patrick's Day, but many make sure they stay charmed on a regular basis.
American Idol Jordin Sparks holds onto the past. "I have a blanket my grandmother made for me when I was born. I take it with me all the time. A couple years ago I ripped it in two so I could have it with me and have it at home."
is inspired by daily meditation. "It brings me back to my center, my power and my spirituality. That is important to me.
Article continues below advertisement
A necklace empowers . "I always say a prayer and I do have a lucky charm that is a beautiful heart necklace," she tells me. "It has a picture inside it – it's a locket that somebody brought me. It has a bird that's flying on the side. When I wear it, I feel really positive and something's around me that's keeping me blessed."
What does the band Daughtry do for good luck before a show? "We don't think about it," Chris tells me. "We're not very superstitious."
"I have lavender oils that I put on," tells me. "It's so good."
Juno actress Olivia Thirlby relies on karma. "I try to put as many good karmic vibes into the universe as possible. It tends to come back to you."
may not have a lucky rabbit's foot, but he is a collector. "That's an expensive habit. I like watches. I'm a big fan of wristwatches, pocketwatches. I have a couple of my grandfathers old Rolexes that are pretty sentimental to me."
MORE ON:
Red Carpet Confidential
Article continues below advertisement
Celebrity Apprentice contender Carol Alt puts her faith in a higher power. "I'm Christian," she tells me. "I don't need luck when I've got Him on my side. Sounds corny, but when you believe that, it is what it is."
For good luck, thinks of compliments. "I try to think of things that people have told me, or compliments, or just that you're not there to prove yourself to anyone. You're there to make people feel good."
doesn't believe in good luck. "I think you have to work hard and if you do, hopefully you'll see a good end result."
Ashleigh Banfield agrees. "I'm one of those firm believers that your fate awaits you no matter what, and no charm or clover or penny is going to change that," the TruTV host tells me. "I'm actually pretty sanguine about everything that happens. I don't think anything can change your course."
Happy St. Patrick's Day, everyone!