NEWS
Stars Who Care: Cindy Crawford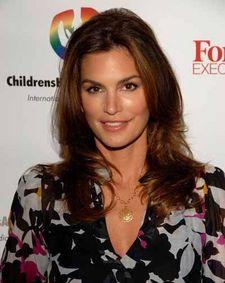 For Cindy Crawford, a day of beauty and pampering could be just another day in her glamorous life. But the Mom's Day of Beauty event dedicated to pampering the mothers of ill children from Childrens Hospital Los Angeles was not just any other day for the supermodel mother of two. Cindy was on hand recently to help P3 Beauty and Forbeslife Executive Women give the tireless Childrens Hospital Los Angeles mothers a little R&R.
Article continues below advertisement
As the mothers arrived at the Beverly Wilshire Hotel's peaceful penthouse suite, beauty volunteers including Cindy were there to welcome them with relaxing treatments, beauty goodies and camaraderie.
"I lost a brother to leukemia when we were young so being involved in children's hospitals has always been important to me. If, God forbid, something ever happened to my children, Childrens Hospital is absolutely where I would take them," Cindy tells OK!
The nonprofit Childrens Hospital Los Angeles admits more than 11,000 sick children from various social and financial backgrounds each year — 50% of whom are under the age of four. It is not only recognized as the preeminent children's hospital in the country but in the entire world. "I want to do anything I can to help this facility," Cindy says. In addition to her support for Childrens Hospital Los Angeles, Cindy generously donated her Meaningful Beauty skincare line to each of the mothers at the event. "I'm happy to give what I can give, but no beauty product comes remotely close to the real work people at Childrens Hospital do every day," she mentions.
Though she acknowledges that the diagnoses the Childrens Hospital Los Angeles patients and their families face are devastating, she finds hope in the effort to bring attention to the hospital's mission. "This is what I can do today," this beauty adds. "We can all do a little something each day just by being aware."
For more information, please click here
By Katie Christopher