NEWS
Stephanie Pratt Won't be Spending Time in the Slammer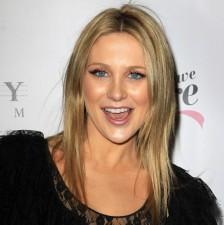 So long, slammer! Stephanie Pratt won't get getting any jail time for her Oct. 18 DUI arrest after attending her The Hills co-star Holly Montag's birthday party at a Hollywood club. She may have escaped jail, but her actions did not go unpunished.
Stephanie made a deal with the district attorney by pleading no contest to the reduced charge of exhibition of speeding, E! News reports.
She agreed to enroll in a three-month alcohol treatment program, eight weeks of Alcoholics Anonymous meetings and will be put on 36 months of probation.
Article continues below advertisement
"I'm happy about the outcome," Stephanie says. "I enrolled in Betty Ford Clinic for two weeks right after my DUI arrest."
Stephanie won't be hiding out while she serves her sentence
Shooting of The Hills continues next week and she said,"I'm looking forward to getting back to work."