NEWS
Stephanie Pratt's Big Twitter Typo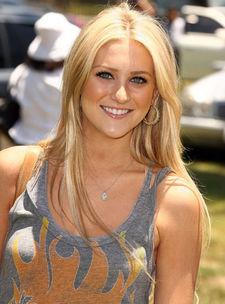 There's a reason that there's a longstanding Hollywood tradition of celebrities using professional publicists to release statements to the media, and many celebs are learning the hard way that communicating directly to the public.
Take Stephanie Pratt as an example. The young Hills star went onto her <a href="https://twitter.com/stephaniepratt" target="_blank">Twitter account</a> Thursday night to spread the word about a fundraising contest.
Article continues below advertisement
"Join this contest and help animal cruelty!!" Stepanie tweeted.
Come again?
Luckily, it appears as if she noticed her mistake almost immediately and posted the following: "Yes to fight animal cruelty! Im sorry that was indeed a typo!!!"
And then again, 20 minutes later, she clarified once more, "To help STOP animal cruelty."
Everyone got that?
And since she's such a good sport, here's a link to the contest Stephanie was tweeting about: DoesYourDogLookLikeYou.com