NEWS
Steve Carell Buys General Store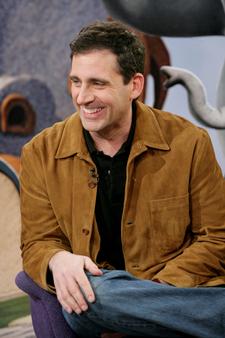 What economic crisis?
Steve Carell has just purchased a general store in Massachussetts.
The Office Star bought the Marshfield Hills General Store, located on Massachussett's south shore, 25 miles south of Boston.
Carell, 45, has put his sister-in-law Tish Vivado in charge, but says he'll be picking up a few shifts here and there as well.
"I will be manning the cash register, and stocking the shelves as time permits!" Carell wrote in an email to The Boston Globe.
Article continues below advertisement
The actor says he bought the store as more of an emotional investment than a business one, and as an opportunity for him to preserve a piece of Americana.
The actual building is 155 years old. The store's previous owner said she sold it to Carell after she was confident he wanted it "for the right reasons" and would preserve its original character.