NEWS
Steve Martin's the Host with the Most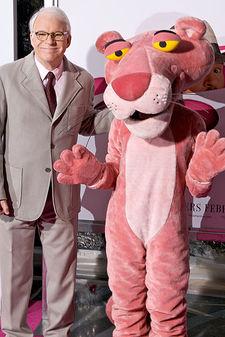 Not only is Pink Panther 2 star Steve Martin a masterful comedian, but he's also the host with the most.
"After hours, he was entertaining us with his banjo playing, which was fantastic," director Harald Zwart tells OK! at the Pink Panther 2 premiere on Feb. 3 in NYC. "He served cookies and milk at his house. It was great."
Zwart says what caught him off guard was actually the 63-year-old actor's serious side.
Article continues below advertisement
"I was surprised to see how serious he took comedy," Harald tells OK!. "He was really, really concentrated, and we did two or three takes, and they were all perfect. I thought he was going to be a lot more improvisational but he was very precise and I loved that."
Co-star Emily Mortimer says it's Steve's stamp of approval that brought her back to the franchise after the 2006 flick.
"I love him, and I love working with him," Emily says. "I love him as a person, and I'm thrilled to have been able to work with him again."