NEWS
'Go Into Pornography' — Steven Seagal Goes Off On Female Journalists In Shocking Audio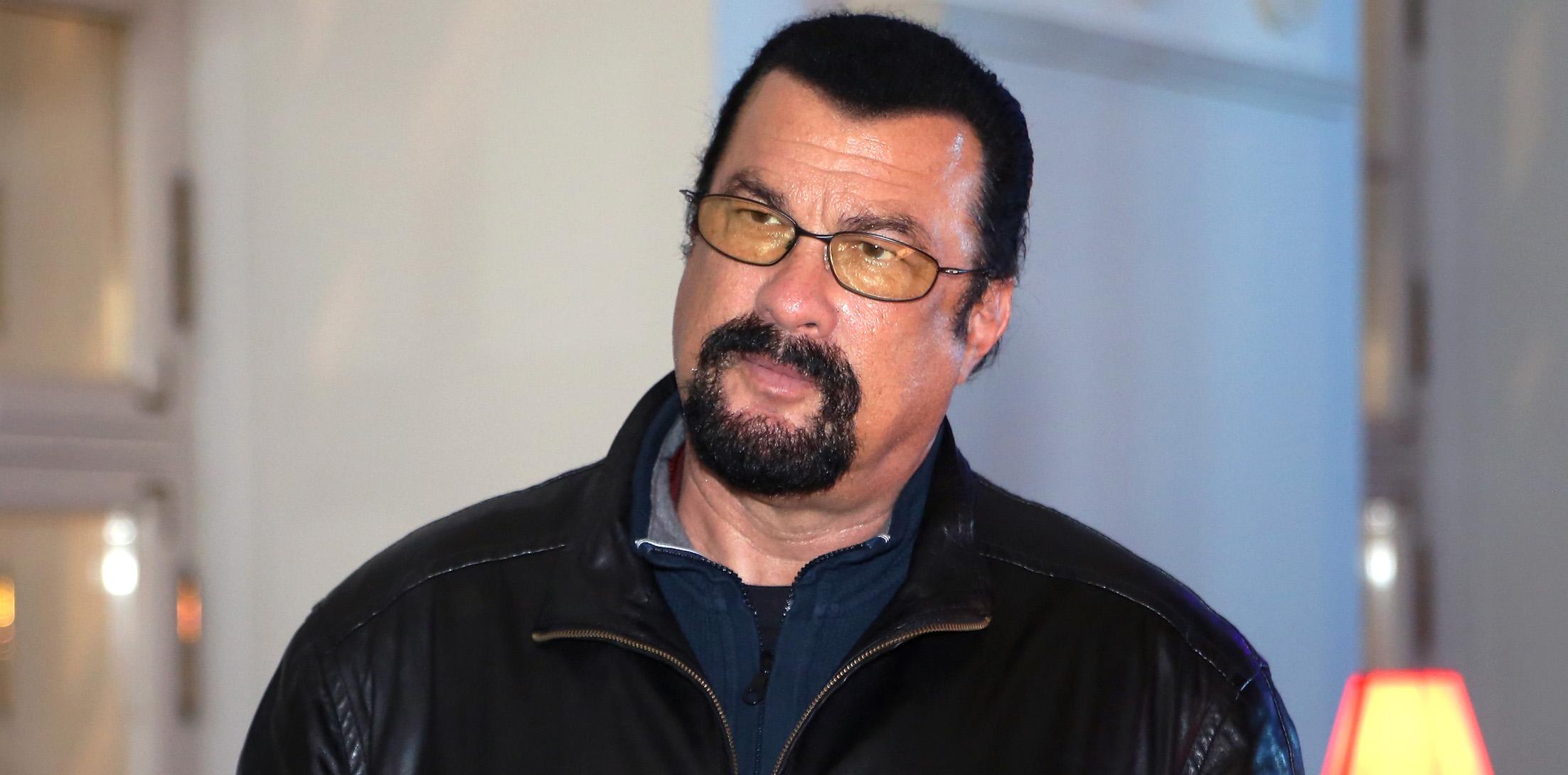 Steven Seagal is the latest man in Hollywood to be accused of disrespecting women, and audio was released by DailyMailyTV of the actor going on a tirade against female journalists. This comes just days after he was accused by Jenny McCarthy and journalist Lisa Guerrero of sexual harassment.
In the audio, the 65-year-old talks to a male interviewer about being interviewed about his movie roles by women, and says in part, "When somebody is on tour, a promotional tour, he's there to talk about his film, not about who he's f----- or who he would like to f--- or who his wife was with ten years ago. They should go into pornography or something else instead of journalism if they want to hear that s**t. They're a bunch of a-------."
Article continues below advertisement
Over the years, Steven has been accused of harassment by several actresses, but this is the first time audio has surfaced.
Jenny, 44, said during a podcast Steven told her to take her dress off during a casting call for one of his previous films. And Lisa told the Hollywood Reporter last week about her "strange" encounter with him in 1996, when he reportedly invited her to his house for a "private audition." He allegedly answered the door wearing a silk robe while she said her lines, though he never touched her or himself.
What are your thoughts on Steven's rant? Let us know in the comments section.