NEWS
Steven Spielberg Gives $100K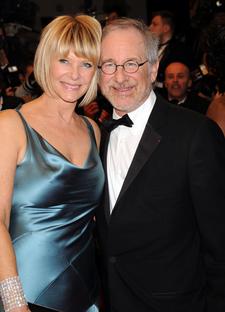 Adding their names to the list of generous stars like Brad Pitt and Angelina Jolie, Steven Spielberg and wife Kate Capshaw have also given $100,000 to fight California's Proposition 8, the Nov. 8 ballot iniative trying to banning gay marriages in the state.
''By writing discrimination into our state constitution, Proposition 8 seeks to eliminate the right of each and every citizen in our state to marry regardless of sexual orientation,'' says a statement from Steven and Kate. ''Such discrimination has NO place in California's constitution, or any other.''
Article continues below advertisement
If the initiative passes in November, it would overturn the Califnoria Supreme Court deicsion to legalize same-sex marriages, which is only the second in the country.