NEWS
Steven Tyler on 'American Idol': "I'm Doing It"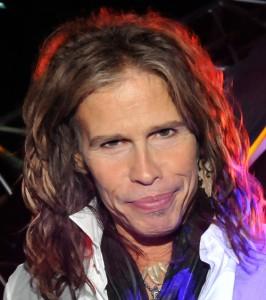 Even though executives at FOX executives haven't announced anything yet, Steven Tyler sure is confident he will be in one of the American Idol judge's chairs come Season 10.
The Aerosmith frontman seemed to put the rumors to rest this weekend when he told TMZ, "I'm doing it ... What do ya think? I'm doing it!" in response to his future plans.
Article continues below advertisement
After the Fox press conference today — where no decisions were announced — executive Peter Rice told reporters about the judge candidates, "Every person that we have approached or considered or discussed it with has a musical background."
So who better than a rock legend like Steven?
Rice continued to dodge any speculation about who the network has spoken with.
Another Fox honcho, Kevin Reilly, defended Idol's past season, even though ratings slipped slightly and it reviews weren't up to par.
"The talent was excellent this year," Reilly insisted of Lee DeWyze, Crystal Bowersox and co. But Reilly did concede that there might have been a chemistry issue: "it's a live show — the alchemy might not have been as strong," as previous Idol seasons.
How about putting former flames Sean Diddy Combs and Jennifer Lopez in the judges' seats for chemistry!
Reporting by Carole Glines