NEWS
Steven Tyler Blames Rehab on Bad Feet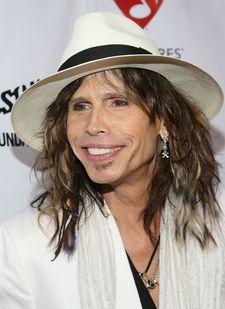 Aerosmith frontman Steven Tyler confirmed on Thursday that he checked himself into a rehab facility earlier this month after a series of surgeries and post-operative physical therapy to correct chronic foot injuries resulting from years of performing on stage.
In a statement, Tyler says:
"The doctors told me the pain in my feet could be corrected but it would require a few surgeries over time. The foot repair pain was intense, greater than I'd anticipated. The months of rehabilitative care and the painful strain of physical therapy were traumatic. I really needed a safe environment to recuperate where I could shut off my phone and get back on my feet."
Article continues below advertisement
The rocker adds, "Make no mistake, Aerosmith has no plans to stop rocking. There's a new album to record, then another tour."
Tyler, who is father to the actress Liv Tyler, was reported to have checked into Dr. Drew's in Las Encinas, Calif. The center treats people suffering with drug and alcohol addictions.