NEWS
Stevie Nicks Apologizes For Saying She Would Have "Strangled" Nicki Minaj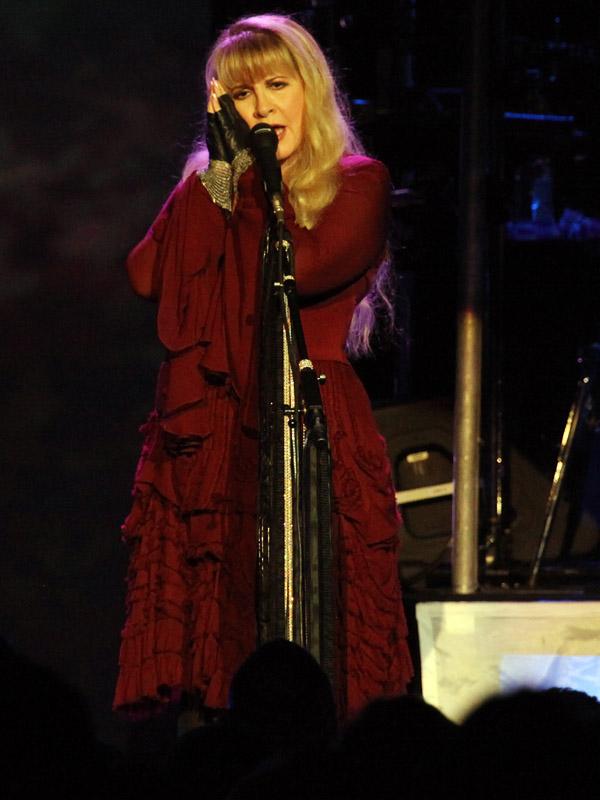 Fleetwood Mac lead singer Stevie Nicks didn't hold back when asked how she felt about the blow up between American Idol judges Mariah Carey and Nicki Minaj.
OK! GALLERY: NICKI MINAJ SHUTS DOWN TIMES SQUARE FOR NOKIA LUMIA 900
The 64-year-old who served as a mentor on the show last season told the Daily Mail, "How dare this little girl!… If I had been Mariah I would have walked over to Nicki and strangled her to death right there. I would have killed her in front of all those people and had to go to jail for it."
Article continues below advertisement
OK! GALLERY: NEW JENNY CRAIG AMBASSADOR MARIAH CAREY SHOWS OFF IN RED
Stevie is referring to the fight the two woman had a few weeks ago.
Nicki went head to head with the Mariah during an audition in Charlotte, N.C.,  shouting out: "If you've got a f--king problem, handle it!" 
Later, the hip-hop star allegedly threatened to "knock Mariah out." She went on to say during her rant, "I told them I'm not f**kin' putting up with her f**king highness over there. Figure it the f**k out. Figure it out."
OK! GALLERY: MARIAH CAREY PERFORMS IN NYC WITH NICK CANNON'S LOVING SUPPORT
To that point, Mariah Carey retorted, "Oh why, WHYYYYY do I have a three year-old sitting around me?"
Stevie is now apologizing for her comments about Nikki and released a statement to Access Hollywood.
"I want to apologize for my remarks about Nicki Minaj's behavior toward Mariah Carey which I said during a long and exhausting day of interviews. It was very out of character for me and I deeply regret what I said. I feel very protective toward Mariah Carey who has gone through many difficulties in her life and I spoke without thinking. I think all artists should be respectful toward one another and that includes me. I am truly sorry."
Article continues below advertisement