NEWS
Stevie Wonder Surprises Tulane Grads With Graduation Performance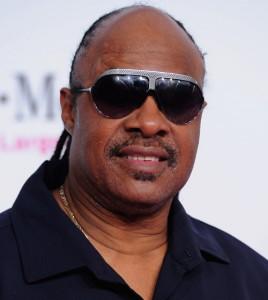 It's already a great feeling to graduate from college, so just imagine adding in an impromptu performance by the legendary Stevie Wonder! The iconic musician received an honorary degree from Tulane University in New Orleans yesterday, and surprised his fellow graduates at the commencement ceremony by first joining in with the planned music, and then playing "You Are the Sunshine of My Life" for the crowd.
Article continues below advertisement
The Associated Press reported on the surprise event, where Nobel Laureate Walter Gilbert and award-winning journalist Cokie Roberts also received degrees, along with the 2,300 other students.
OK! VIDEO: WATCH STEVIE WONDER SING "HAPPY BIRTHDAY" TO STEVEN TYLER ON AMERICAN IDOL
As Michael White's Original Liberty Jazz Band and singer Topsy Chapman performed "Do You Know What It Means to Miss New Orleans," Stevie chimed in with his harmonica to the delight of those assembled, and recited words of a new song, "Ten Billion Hearts."
CATCH THE VIDEO OF STEVIE SINGING "YOU ARE THE SUNSHINE OF MY LIFE" BELOW: