NEWS
The Stinky Case Of RPattz aRmPittz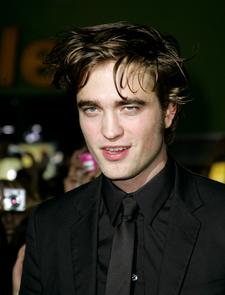 It's a good thing we love Robert Pattinson so much -- or all this info about his personal hygiene would be putting us off by now.
First we hear from the vampire du jour (du nuit?) himself that he's got a dandruff problem.
And now onset sources have told E! Online that he... well, just plain stinks.
Apparently crew members preparing to shoot the Twilight sequel, New Moon, in Vancouver have the clothes pegs at the ready.
Article continues below advertisement
"He stinks. I mean, it's awful. He never showers, and it drives people on the set crazy," the site quotes an onset source who "works in very close quarters with Pattz" as saying.
"He completely reeks," a crewmember complained to the site.
MORE RPattz PICS!