NEWS
Stop: It's Hammertime!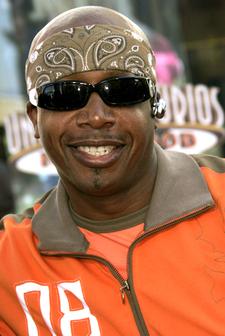 He's back! MC Hammer, he of the poofy pants and funky dance, is taking a chance to get his career on track once more. A&E announced today that the dad of seven and his wife will be the stars of a new reality show, aptly named Hammertime.
"Hammertime truly captures the intimate, funny and genuine moments that resonate with our viewers and underscore the essence of our brand," says A&E's Robert Sharenow, Senior Vice President, Nonfiction and Alternative Programming.
Article continues below advertisement
It's been a long road for the MC, aka Stanly Burrell, who hit super stardom in the '90s with his signature song and crazy dancing, only to see it all slip away into bankruptcy. He and his wife of 23 years, Stephanie, are now back in the swing of things and balancing their lives as best they can in Oakland, Calif.
Hammertime is slated to debut this year.