NEWS
Stories of Sex, Dating and Frosting From the Cast of Goodbye to All That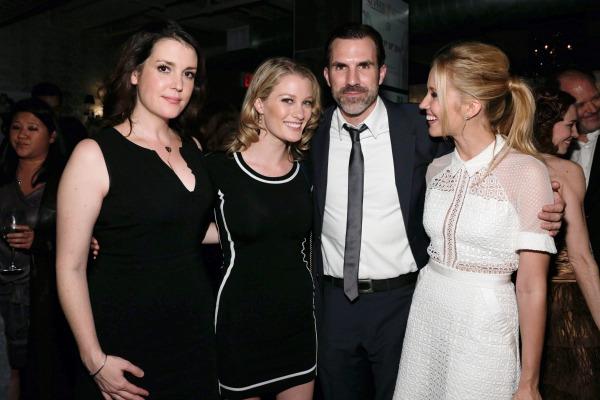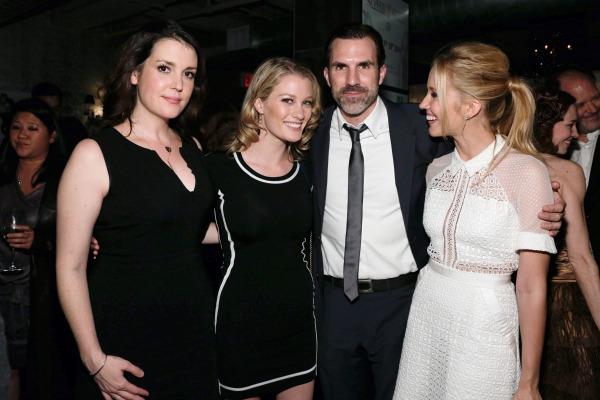 Goodbye to All That is a new film that just premiered at the Tribeca Film Festival and garnered "verbal high-fives" from the packed audience in attendance, according to writer/director Angus MacLachlan and star Paul Schneider. It's about a man named Otto (Schenider) who is completely blindsided when his wife (Melanie Lynskey) asks for a divorce. He must then learn to pick up the pieces of his life and even worse: begin dating again.
Article continues below advertisement
I spoke to Angus, Paul and Melanie about the film and their own dating stories and learned quite a lot about them in the process. To say the least.
OK! News: Find out which athletes and celebs are feuding right now
"It's just the nature of life and a lot of times it comes in a rude, 'Your marriage is over—bam!' way," explains MacLaughlan of the premise of the movie. Unfortunately, star Schnieder had a similar experience in his real life, when he made the rare move to look at his own IMDB page. "I don't check up on myself, I don't need to give my brain more neurotic ammunition. But do you know how fucking hard it is to get them to change one thing on there? I am constantly trying to verify my identity to them and I'm like, the shit you're writing is not factual!"
Says MacLaughlan, "It's like the CIA, you cannot get to them."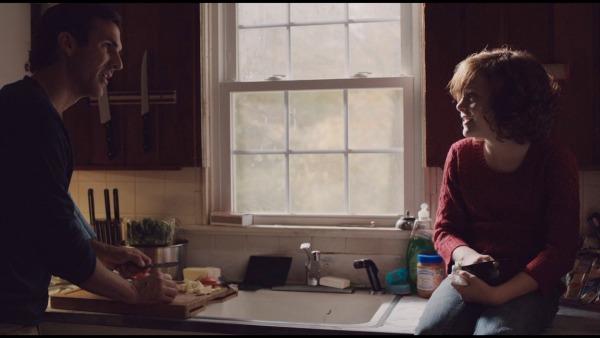 It does get to Schneider, who points out the very first thread on the IMDB message boards on his page is titled Over Acting (sic) Hack. "I clicked on it and some guy that saw Lars and the Real Girl just said, 'This guy is terrible', this that and the other and then, I mean it's years old, there's 200 messages after it that say, 'Dude, this guy is good, I met him at a festival he was nice guy, maybe you don't respond to the film.' There's complimentary stuff under there but when you minimize that thread? Overacting hack. I don't know how to change that! Who writes that?"
Article continues below advertisement
It really doesn't matter who wrote that when Schneider's filmography speaks for itself. He has appeared in All the Real Girls, The Family Stone, Elizabethtown and Away We Go, as well as the first two seasons on Parks and Recreation. And not to mention, he was honored with the award for Best Actor in a Narrative Feature Film at Tribeca for his role in this film. Perhaps it is because it required him to not only exercise emotionally, but physically as well. "I got him in shape for our movie, he ran" MacLachlan says. Oh, but there was a sweet, sweet reward for Schneider at the end. "I waited for the end, but then I ate frosting. Duncan Hines out of the fucking jar," which was also a wrap present from MacLachlan.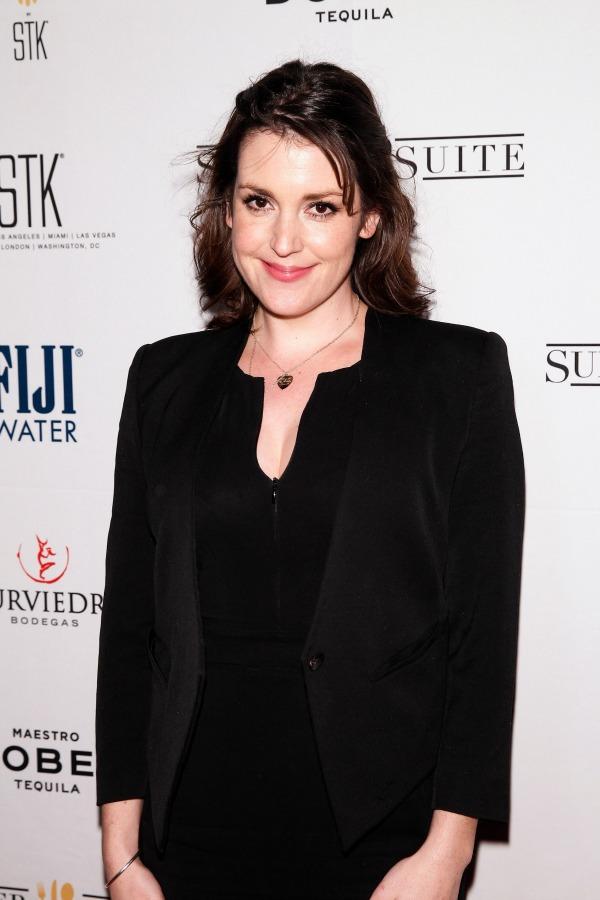 And just as sweet as that frosting is Lynskey, who speaks softly and in her New Zealand accent which she rarely uses on screen. You might recognize her from her roles on Two and a Half Men, Sweet Home Alabama or Up in The Air, but she also seems like someone you could really be friends with. She laments the start time of their premiere party the previous night ("It started at like 11:45pm. It's insane!") and loves brunches and the Real Housewives, gushing "I watch a lot of reality shows. I met Brandi (Glanville of RHOBH) recently. She was amazing."
Article continues below advertisement
Also amazing for Lynskey was her experience on GTAT, saying "It just was one of those experiences where I loved everybody. I had that one tiny interaction with Anna (Camp) and we were like, 'Oh you're amazing,' and we had this great dinner together. I've known Paul for ten years and we always wanted to work together. This is kind of the weirdly perfect movie for our chemistry, which is that we don't want to sleep with each other, we've known each other too long, but we know each other so well and I'm not afraid of anything with you. So I knew that I could get really angry with him. And then Angus was just so warm and ready to be collaborative and I just loved the script, and just top to bottom it was great."
WATCH: Sarah Drew on a possible Grey's Anatomy/Scandal crossover
Schneider agrees with her sentiments, offering "That's because I value you so much as a friend. Melanie was married to a friend of mine and frankly I keep more in touch with her now. It's so helpful and fun, and I don't know how many of these I have anymore, but to have a platonic friend who's like balls hot and famous and so you walk down the street and you're like, 'Look who I'm with."
Article continues below advertisement
Plus, the connection between the two is now cemented as Schneider jokes, "I can do anything I want now that you've met my mother. You'll never disown me because you want to please my mother." "I cried the first time I met his mother," Lynskey admitted. "She was so lovely! She's amazing."
"She draws it out of people. She was not put off by the significance of that moment," Schneider agreed.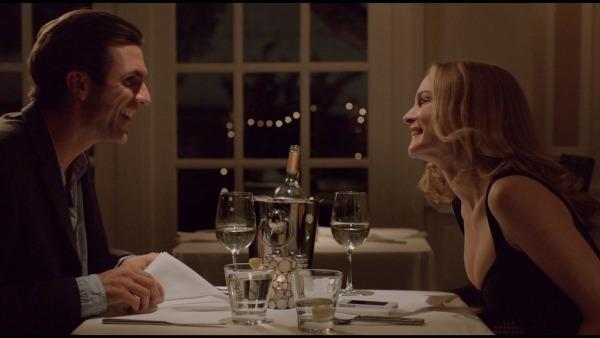 And while Lynskey's character is the one to rip Otto's world apart, both actors seem to have rather sweet personal lives of their own, with Lynskey admitting she was up until 4 a.m. the previous night catching up with her boyfriend who just got to town, and Schneider sharing an adorable story about meeting his girlfriend at a coffee shop. "She was writing on a napkin and I was sitting across from her and asked her if she need a piece of paper and she said yes." Luckily, he had one handy. "I think that's so romantic," exclaims Lynskey.
He did almost botch the operation by misunderstanding a friend's advice and not writing back to his now-girlfriend's email for five days, but as Lynskey explains, "You can't immediately write back because you want someone to be excited about hearing from you." On relationships, Schneider says, "At the beginning everything is so loaded and it's got to be. Even if you can give the person the benefit of the doubt, it's like having a bad story about how you met." And no one wants that.
Article continues below advertisement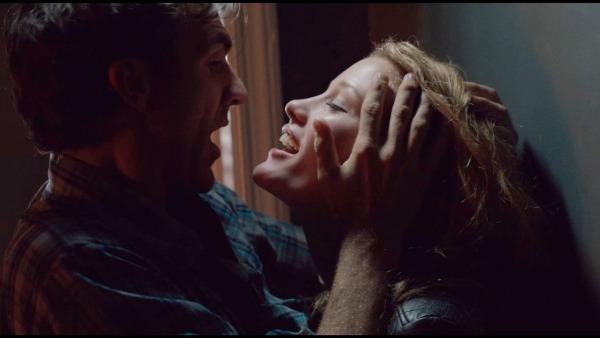 And Schneider's certainly got a bad date, or bad weekend, story of his own, even though he claims he "hasn't dated a lot," which is more than hard to believe from a guy who is tall, charming and has brown, sparkly eyes that are easy to get lost in. "There was a gorgeous South African political cartoonist who I met at the Berlin Film Festival and we started dating. We had our first kiss on top of the Reichstag and it was amazing. It was really kind of sexy and international and it felt like, wow this is kind of cool and actor-y and adult and global. I was living in Raleigh, NC at the time and she came over to visit. We got in bed and were having sex and she started doing things that it seemed like she had watched in a movie. She was biting my chin a lot, which really hurts, and then she pulled like a tuft of my hair out and she also did this thing where she like, bit out parts of my hair. And before I knew it, there was like wax on my thighs and stuff. At one point she started crying and I backed off because obviously when someone cries when you're having sex, that's not sexy to me, thank the lord. And so I backed off immediately and she said, 'No, let's keep making love' and I was cautiously thrusting forward and she looked at my face and she was crying and said, 'If you ever leave, I don't know what I'm going to do.' And I took her to the Charlotte airport the next day."