NEWS
The Story of Tina Fey's Scar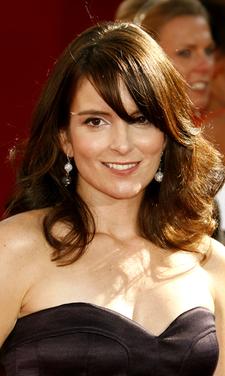 Although fans of 30 Rock and Saturday Night Live might never have noticed she has it, Tina Fey's facial scar is something that's been a part of her since she was 5 – something she doesn't usually talk about.
The reason? How she got it isn't a funny story, as her husband Jeff Richmond reveals in an interview with Vanity Fair: A stranger slashed Tina's face when she was 5 years old and standing in her front yard.
Article continues below advertisement
"That scar was fascinating to me. This is somebody who, no matter what it was, has gone through something," . And I think it really informs the way she thinks about her life."
For Tina, however, speaking about the incident never really felt right.
"It's impossible to talk about it without somehow seemingly exploiting it and glorifying it," she tells the magazine. "It's really almost like I'm able to forget about it, until I was on-camera, and it became a thing of `Oh, I guess we should use this side' or whatever. Everybody's got a better side."