NEWS
Stress to Blame for Jennifer Connelly's Weight Loss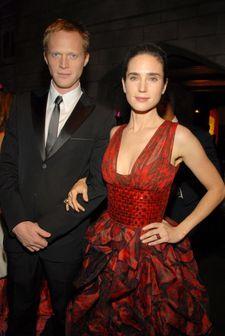 Jennifer Connelly is undoubtedly one of the most gorgeous actresses in Hollywood. But lately, recent reports have focused on Connelly's sudden weight loss, which have people wondering if the He's Just Not That Into You star is okay.
At Monday's 20th Annual Palm Springs International Film Festival, Connelly's husband, British actor Paul Bettany, finally addressed the weight loss rumors.
"I will tell you... My wife just lost her father," he explained to OK!.
MORE ON:
Jennifer Connelly
Article continues below advertisement
Bettany, who presented the Rising Star Award to his The Secret Life of Bees co-star Dakota Fanning, did not attend tonight's event with his wife.
Bettany and Connelly have two children, Stellan, 5, and Kai, 11, Connelly's son from a previous relationship.