NEWS
Struggling Lohan to Club Owner: Pay Me B**ch!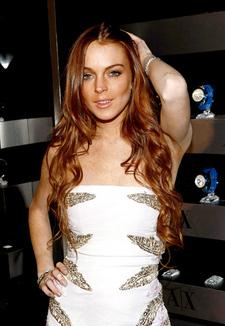 Ah, Lindsay Lohan. Just when you thought she couldn't get any more desperate, she surprises us with a whopper of a good tale.
Everyone knows the job prospects have been running pretty dry for Lindz lately, who has been primarily supporting herself on paid appearances, but even those are no longer what they used to be.
Stars like Mandy Moore, Angie Harmon and Owen Wilson came out to the kick off party for Tao Beach at the Venetian in Las Vegas on April 18, but when an owner of Tao personally called and invited Lindsay because he'd heard she was in town, OK! is told her response was an ungracious, "Pay me bitch."
Article continues below advertisement
It was an invitation, not a job! Needless to say, Lohan did not attend.
Makes us wonder how much she demanded got paid for that eharmony ad.