NEWS
Sunday in Numbers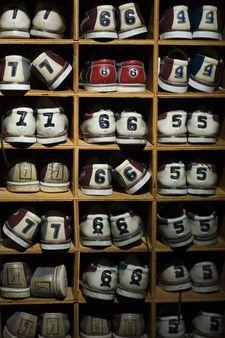 25 – It's the 25th anniversary of Michael Jackson's "Thriller"! I still remember running around my parents house turning up the intercom speakers in every room when the song came on. There's a lot of planned promotion around the anniversary which made me wonder, who do you think has a better chance at a come back, Michael Jackson or Britney Spears?
20: Number of years since the rumored-to-be reuniting New Kids on the Block broke up.
Article continues below advertisement
16: Number of years Brittany Murphy told me it has been since she filmed "Clueless" when we chatted at the OK! portrait studio in Sundance while a Prescriptives girl did her make-up and Christo, from the Christo Salon in NYC did her hair.
6: Number of women I noticed with obvious plastic surgery while I was at Bergdorf Goodman today.
5: Number of odd new flavors of Skittles I discovered today including Smores, Brownie, Vanilla, Chocolate Caramel and Chocolate Pudding.
87: Number of Kleenex I've used…in the last hour.
12: Number of Zicam I've taken since back from Sickdance.
4: Number of shots of nighttime Theraflu I've had this weekend.
348: Number of emails I received Friday (decided to count for an average. Now I know what I do all day).
0: Number of alcoholic beverages consumed since Sundance.
2: Number of days in NYC before I go to Scottsdale for the Superbowl.
26: Number of events to cover in Scottsdale – from the Maxim party to the 50 Cent party, Counting Crow Concert to Juliette Lewis and the Licks (did you know Brad Pitt was once engaged to her?)