NEWS
Starring Suri! Little Cruise Is Going To Be An Actress, Searching For Her First Role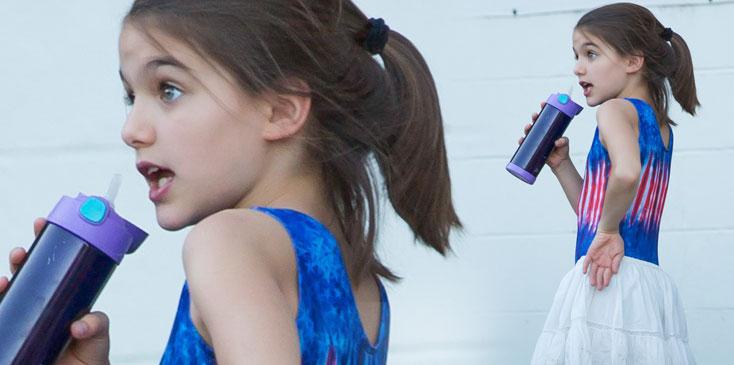 Calling all casting agents! Suri Cruise for hire! The daughter of Katie Holmes and Tom Cruise is ready for her closeup for her first big role as an actress!
A source revealed to OK! Magazine that Holmes has finally come around to the idea of her 10-year-old following in her parents' footsteps and helping her land her dream job.
"Katie was worried that Suri was becoming a bit insular due to the intense spotlight that's always on them, and she thought classes would help," the insider said. "Now she's nosing around for a small role to help Suri get her feet wet."
Article continues below advertisement
OKMagazine.com reported exclusively in April that Suri was begging her mother to make her a movie star while taking singing and acting classes. However, Katie did not want that future for her daughter.
"This is Katie's worst nightmare, but she knew it was coming," the insider said. "Katie would never get in the way of Suri's ambitions, but she's actually a very intelligent little girl who could do anything she wanted – doctor, lawyer, anything – so it's somewhat heartbreaking for Katie to hear Suri dream of a career on the big screen."